Treat Cavities to Restore Oral Health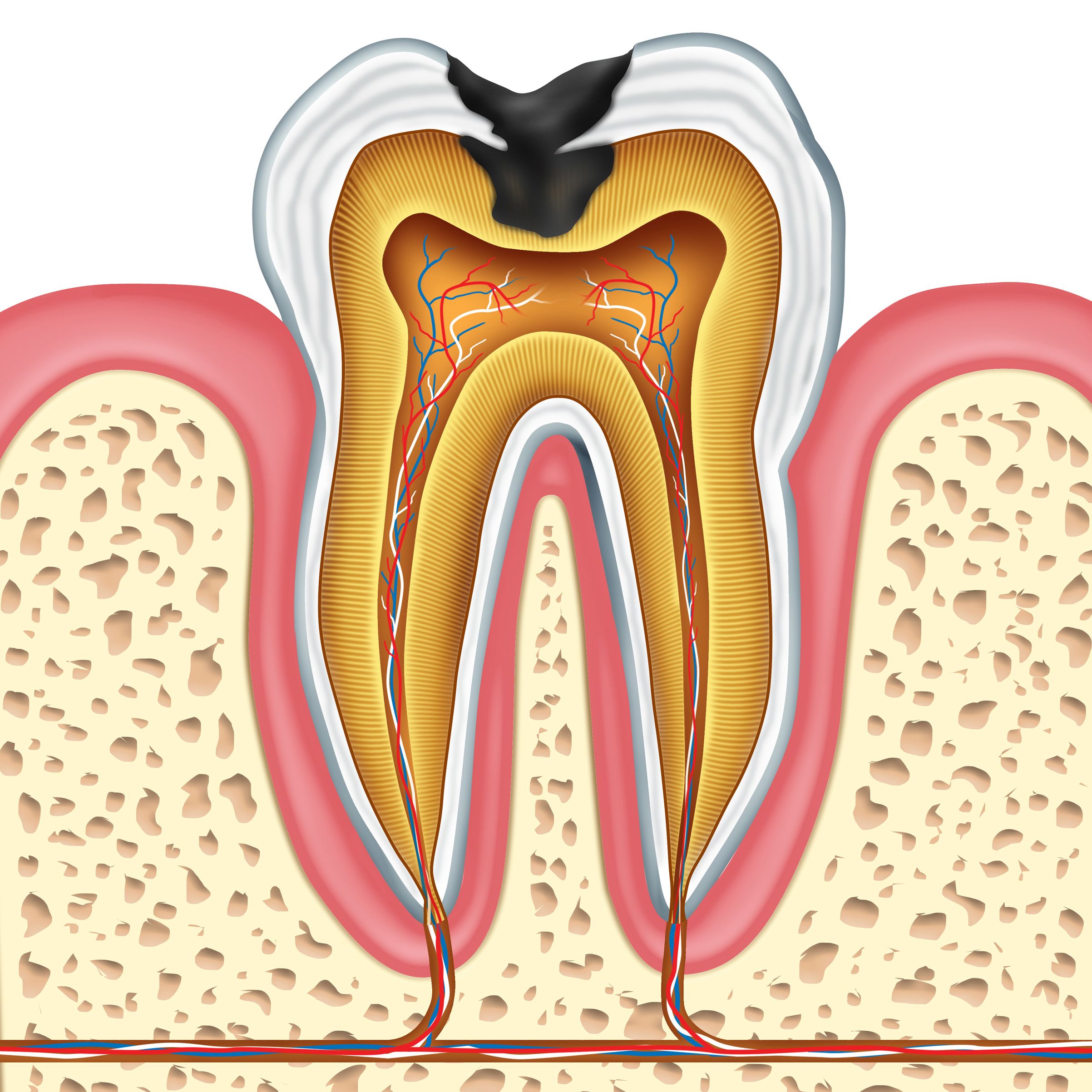 Tooth decay is a natural problem that affects the teeth. Every day, the teeth break down foods that can be rich in sugars, acids, and starches. Food particles that are left on the teeth and in the mouth attract bacteria. Brushing and flossing can remove food particles and unwanted bacteria. However, even with regular oral hygiene care, bacteria can multiply and form a hard, sticky layer of plaque.
Plaque damages healthy tooth enamel and causes small holes known as cavities. Restorative dentistry treatments repair dental damage and restore a strong, healthy, functional smile. At his dental practice, Dr. Robert W. Hessberger offers treatment for cavities to provide his Chicago, IL patients with improved oral health.
Basic Cavity Treatment
When patients maintain a routine schedule of biannual dental exams and cleanings, dental cavities can be caught early, while they are still small in size. Small cavities are fairly simple to treat. The basic treatment for minor to moderate cavities is a dental filling.
Dental fillings are applied using a direct bonding technique. After cleaning the effected tooth to eliminate unhealthy tooth structure, Dr. Hessberger takes a tooth-colored compound and applies it directly to the tooth. The material is shaped to the tooth so that it fills in holes left by the cavity and reshapes the tooth so that it blends in naturally with adjacent teeth. When Dr. Hessberger is satisfied with the shape of the filling, he uses a special dental light to harden the material. As the material hardens it bonds with the natural tooth, which enhances the tooth's strength.
A dental filling not only restores the shape and strength of a damaged tooth, but also serves as a barrier to block out bacteria and prevent an infection from developing at the center of the tooth. A dental filling is effective at treating dental cavities and restoring a strong, healthy tooth.
Advanced Cavity Treatment
A dental cavity is a progressive condition, so it will continue to grow until a patient undergoes restorative dentistry treatment. If a cavity is diagnosed after it has reached advanced stages, it is likely that it will require more aggressive treatment than a dental filling. Some common treatment options for larger cavities include inlays, onlays, and dental crowns.
Inlays and onlays: Inlays and onlays are indirect fillings. This means that they are fabricated in our dental laboratory before being bonded to the tooth. An inlay can cover the biting surface of the tooth, while an onlay can extend to include the cusps, or bumps, on the top of a tooth. Inlays and onlays repair and strengthen a tooth that has been compromised by an advanced cavity.
Dental crowns: A dental crown is for the most advanced cases of dental decay. During dental crown treatment, Dr. Hessberger reshapes the tooth and then places the crown over the tooth so that it strengthens and protects it on all sides. A crown restores a severely damaged tooth and prevents a root canal infection from forming.
Contact Us
With early treatment, a cavity is not a big cause for concern, but it is important to address cavities before the tooth is compromised even further. To learn more about the restorative dentistry treatment options for cavities, contact us at your earliest convenience.
Related to This