Treating Dental Damage Caused by Bruxism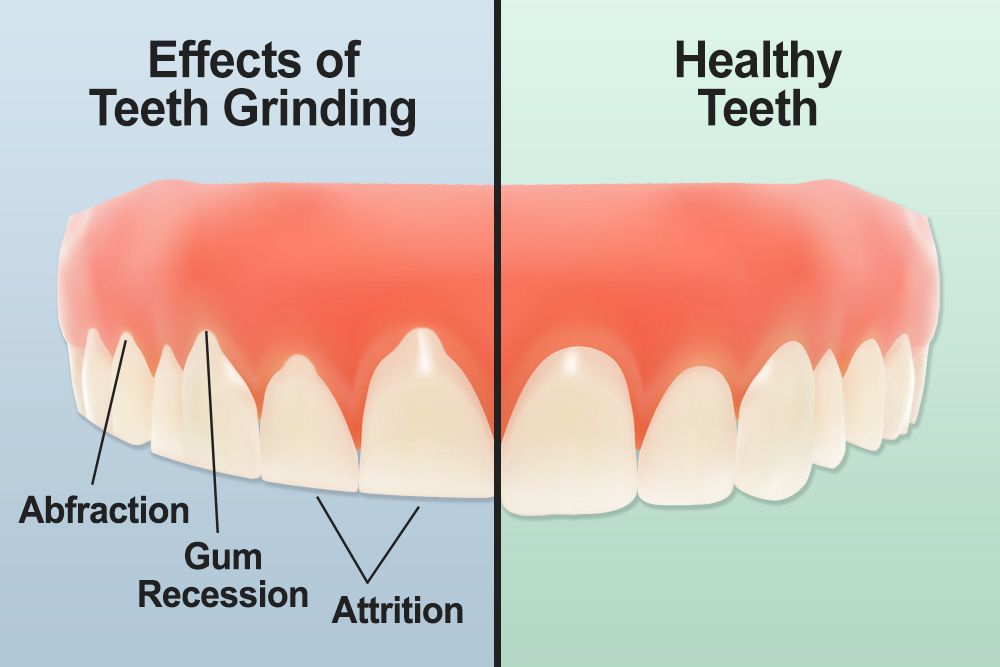 The teeth can withstand a substantial amount of wear and tear. However, even the healthiest tooth enamel can be damaged by excessive force and pressure, such as that inflicted by bruxism.
Bruxism is defined as habitual clenching and teeth grinding, which typically takes place while a patient sleeps. Bruxism can wear down tooth enamel and cause dental damage that requires restorative dentistry treatment to rebuild tooth structure and improve oral health.
At his dental practice, Dr. Robert W. Hessberger addresses dental damage and bruxism by offering his Chicago, IL patients treatment to enhance oral health and prevent further damage caused by bruxism.
Dangers of Bruxism
Bruxism is an oral habit that has the potential to cause a lot of damage. Unfortunately, since most people grind and clench their teeth while they sleep, they often aren't aware that they suffer from bruxism until dental damage and oral health problems have already developed.
The biggest oral health risks of bruxism include:
Dental damage: Bruxism puts more force and pressure on the teeth than they are meant to withstand. Over time, bruxism will wear down tooth enamel and cause dental damage that compromises the strength and structure of the teeth.
Abfraction: Abfraction describes the loss of tooth structure near the gum line. The type of force caused by bruxism places strain that can result in notches at the base of the teeth. This weakens the teeth, and leaves the gums and tooth roots vulnerable to decay.
Gum recession: Bruxism can lead to dental damage and abfractions, both of which make it easier for bacteria to reach the gum tissues. If the gums become infected, gum recession can occur. Gum recession compromises the foundation of the teeth and can eventually lead to tooth loss.
Attrition: Attrition describes specific loss of tooth structure on the biting surface of the teeth. Attrition not only compromises the strength of the teeth, but can also throw the bite off balance, which can lead to misalignment problems and TMJ disorder.
Treating Bruxism
When treating patients with bruxism, it is important to repair any dental damage or oral health complications, while also taking measures to prevent continual damage from grinding and clenching.
Dr. Hessberger offers patients several restorative dentistry treatments to address all the potential dangers of bruxism. Some of the most common treatments for damage caused by grinding and clenching include:
Dental fillings
Dental bonding
Dental crowns
Root canal therapy
Periodontal treatment
To prevent bruxism, patients can wear a custom mouth guard. Mouth guards are fabricated using molds of each patient's mouth, so the guard will fit comfortably and securely.
Custom mouth guard are worn while patients sleep. They hold the jaw in proper alignment and prevent the upper and lower teeth from grinding against each other.
Contact Us
Bruxism is a dangerous habit that can compromise the structure of the teeth and seriously threaten oral health. If you'd like to learn more about treating bruxism and restoring the strength and function of your smile, contact us at your earliest convenience.
Related to This