Deciding Which Is Right for You: Porcelain Veneers vs. Dental Bonding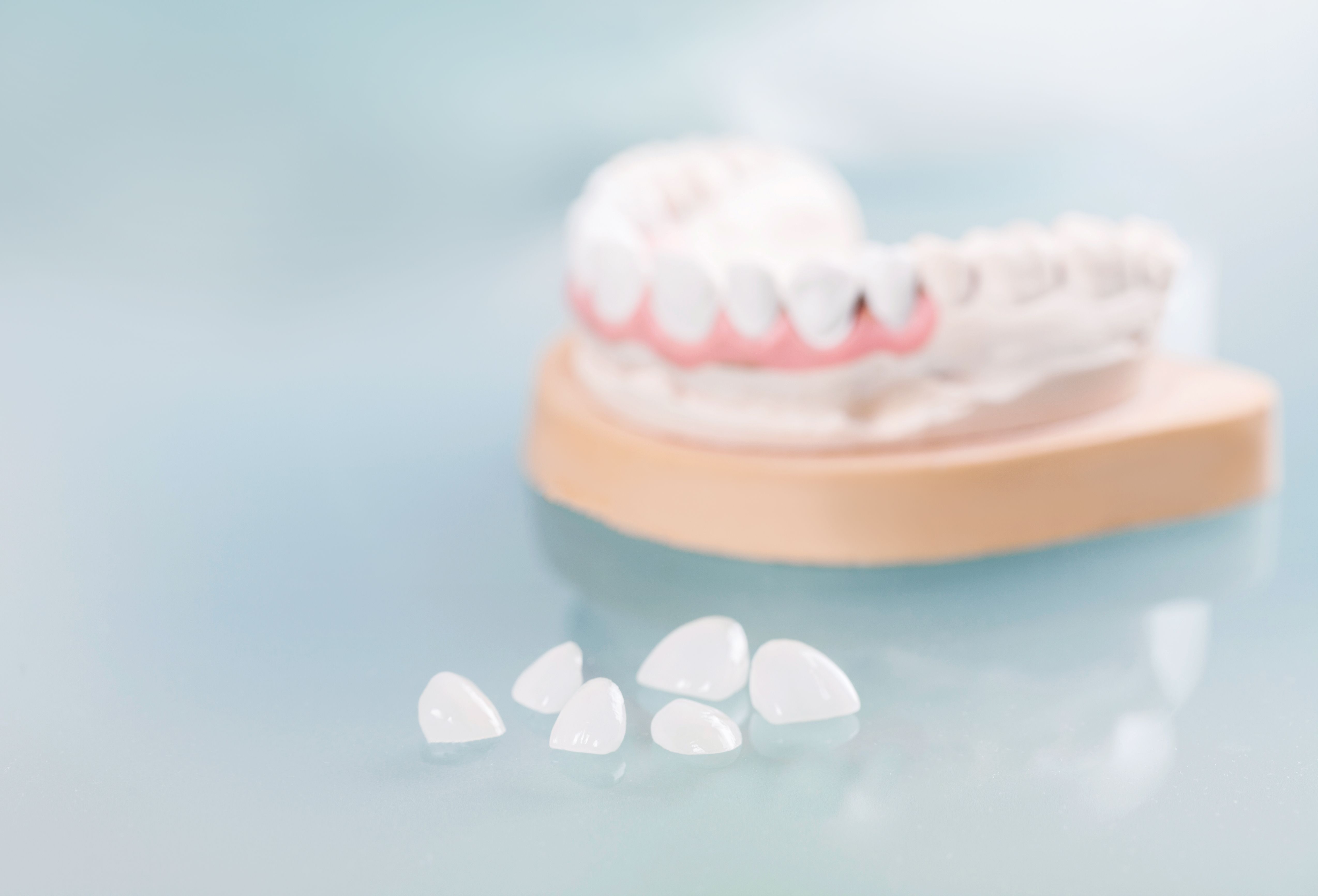 If you are unhappy with the appearance of your smile, you may want to get porcelain veneers or undergo dental bonding treatment. These two popular and highly effective cosmetic procedures produce exceptional results.
When discussing porcelain veneers vs. dental bonding during consultations at our Chicago, IL dental practice, Dr. Robert W. Hessberger can carefully explain each option to patients. By being fully informed, patients can decide which treatment can best deliver the results they seek.
Keep in mind that both treatments have specific pros and cons that patients should consider before undergoing treatment.
Bonding and Veneers: Same Purpose, Different Procedures
Dental bonding and porcelain veneers share the same purpose: to rejuvenate smiles by concealing aesthetic flaws like chips, cracks, discoloration, or problems with tooth size or shape. The method by which these treatments achieve this goal is considerably different:
Dental bonding involves the application of a composite resin material that is color-matched to the surrounding natural teeth. During the bonding procedure, Dr. Hessberger molds the resin to blend in inconspicuously with the adjacent natural teeth. The bonded teeth are exposed to a curing light that hardens the material, and finally, the treated teeth are polished.
Porcelain veneers are thin shells of dental-grade porcelain that are placed over the front surface of a tooth. The teeth are first modified, usually by having a portion of the enamel removed. Impressions are taken and the information is sent to a lab where the veneer is fabricated to match the shape and shade of your natural teeth. When the veneers are ready about two weeks later, they are bonded to the front surfaces of the teeth with dental cement.
Pros of Dental Bonding
Dental bonding boasts a few noteworthy advantages. First, the procedure does not require alterations to the tooth, and is therefore reversible.
Another attractive aspect to the budget-minded patient is that dental bonding is less expensive than porcelain veneers. With the right care, dental bonding can last at least five years or more.
Drawbacks to Dental Bonding
Although the results of your dental bonding treatment will look natural, it generally will not appear as realistic as a veneers treatment. Another key drawback is that dental bonding results do not last as long as veneers, usually by at least a few years.
Pros of Porcelain Veneers
The main reason why patients choose porcelain veneers to correct cosmetic dental flaws is due to highly natural look veneers provide. The high-quality porcelain has a degree of translucency that mimics natural tooth enamel. Porcelain veneers are also extremely durable, lasting at least a decade with proper care.
Drawbacks to Porcelain Veneers
As noted, porcelain veneers will require removing a portion of the tooth enamel. For patients who are not ready to commit to a permanent cosmetic solution, veneers may not be the way to go.
Additionally, receiving porcelain veneers is more expensive than a dental bonding treatment.
Find out Which Cosmetic Treatment Is Right for You
Let Dr. Hessberger help you decide which treatment is best for your situation. Give our office a call today at (773) 792-5562 or use our online form to send us a message.
Related to This