Causes of Damaged Dental Crowns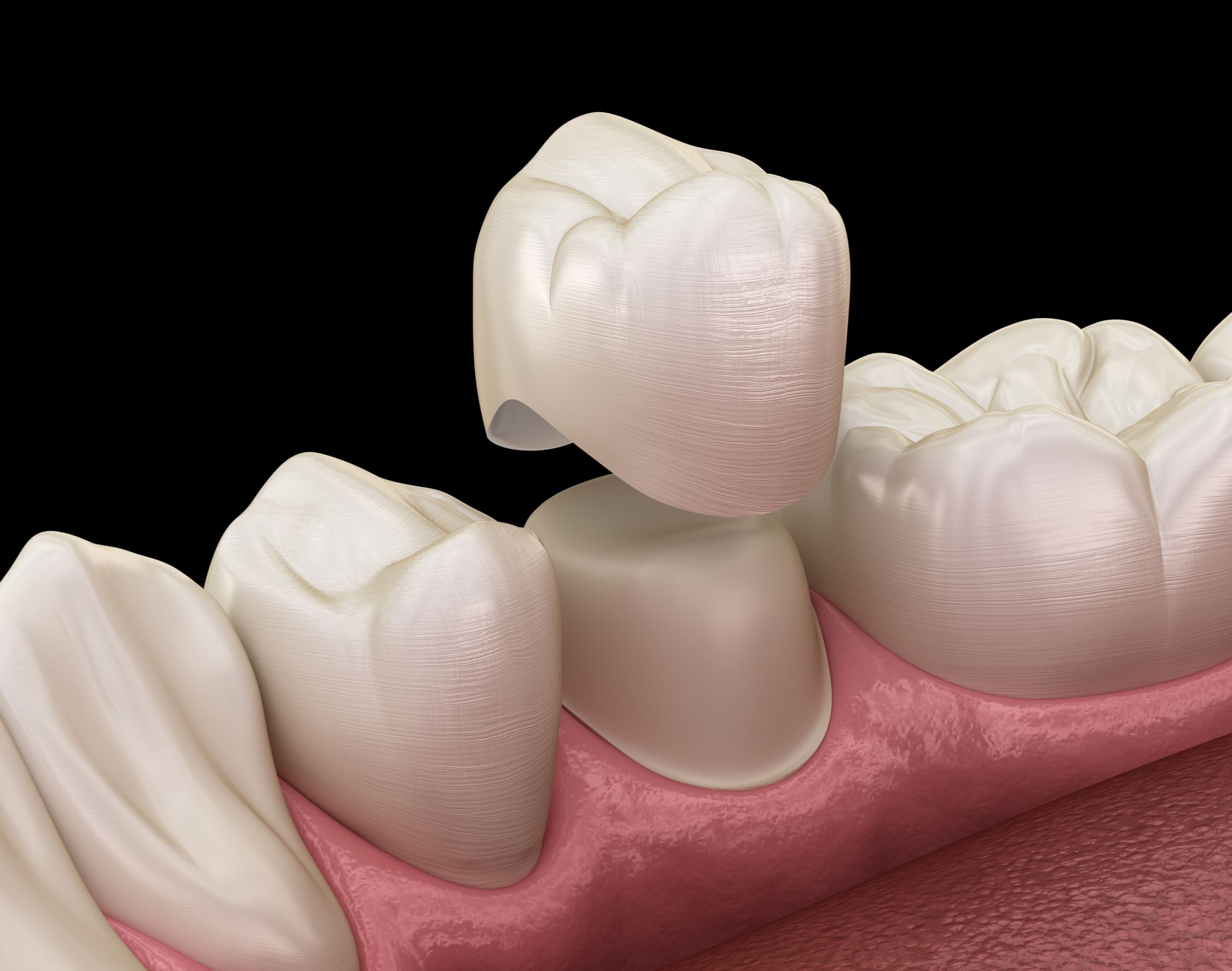 Dental crowns can treat severely decayed and damaged teeth, restoring their appearance and allowing you to bite and chew again. Yet while dental crowns are durable, they can be damaged just as your natural teeth. If your dental crowns fracture in any way, our Chicago, IL dentistry practice is here to help.
Dr. Robert W. Hessberger would like to consider some of the common ways that dental crowns become damaged below. When applicable, we'll offer some tips on how to prevent this kind of damage from occurring.
Falls and Physical Trauma
Physical trauma from slips and falls is a common cause of serious injuries. The Centers for Disease Control and Prevention (CDC) notes that 1 in 5 falls results in a serious injury, such as head injuries or broken bones. Be sure to be careful while ascending or descending stairs, and to be especially mindful of any slippery or wet surfaces.
Vehicle Accidents
Whether you're in a car, on a motorcycle, or riding your bike, accidents can happen. When these accidents occur, facial injuries or head trauma can lead to damaged teeth and dental crowns. Always be careful when operating a vehicle, and wear safety restraints or helmets when applicable.
Sports Injuries
If you play contact sports or participate in combat sports, the risk of dental injuries can be high. Football players and hockey players face numerous risks of trauma, as to boxers, MMA fighters, and amateur wrestlers. Even in non-contact sports such as basketball or soccer, a stray elbow or accidental collision can lead to damaged teeth and crowns.
It's important to wear helmets, pads, and protection whenever you're in competition or training. It's also possible for athletes to get custom sports retainers made at our Chicago dental practice. Preventative sports dentistry can protect crowns, teeth, and other structures of your mouth.
Chewing on Hard Objects
Biting down on ice cubes can lead to tooth damage and damaged dental restorations. Chewing on pen caps or drinking straws and biting your nails can similarly lead to damage. It's important to curb these bad habits to help preserve your dental health.
Teeth Grinding (Bruxism)
Teeth grinding is the gnashing, clenching, and shifting of the teeth while a person is asleep. This can put a great deal of stress on the teeth, the jaw joint, and any dental restorations in place such as crowns. Teeth grinding is typically caused by poor dental alignment and/or excessive stress. Dr. Hessberger can develop a treatment plan for teeth grinding that's customized to you and your needs.
Decay to the Capped Tooth
While not damage to the dental crown per se, any decay or damage to the underlying tooth structure will necessitate the removal of the dental crown even if the crown is intact. This allows the dentist to address problems affecting the underlying tooth structure.
Fixing or Replacing Dental Crowns
If your crown has been damaged, we will work to repair it whenever possible. In some cases, the crown could be too damaged to fix, necessitating a complete replacement. Whatever the case, repair or replacement is essential for having a healthy smile again.
Learn More About Dental Crowns
For more information about repairing damaged dental crowns and improving the health of your smile in the process, be sure to contact a skilled cosmetic and restorative dentist. Dr. Hessberger can be reached in Chicago by phone at (773) 792-5562.
Related to This