Avoid These Causes of Dental Implant Failure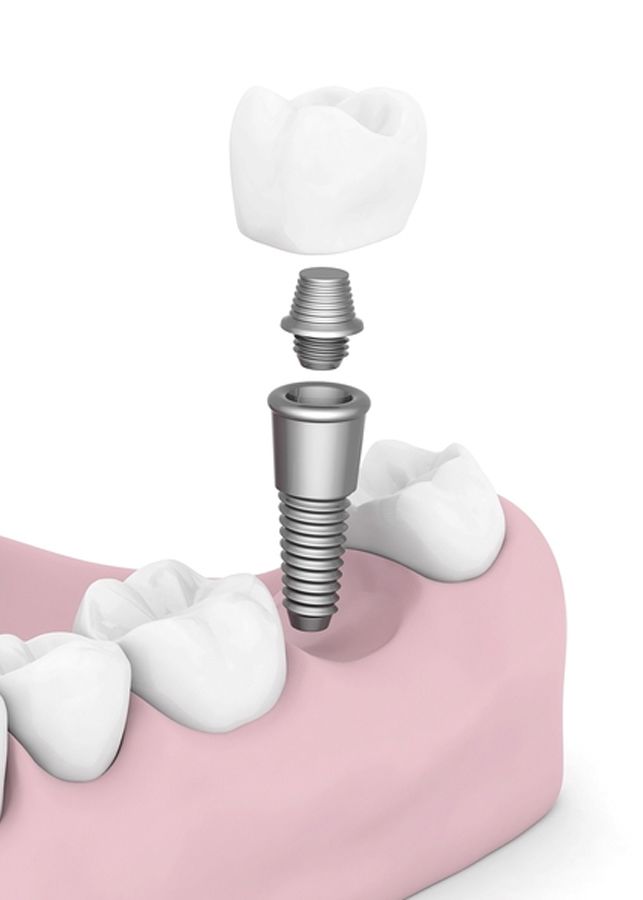 If tooth loss occurs, it is important to undergo restorative dentistry treatment that will provide a strong and durable replacement for the natural teeth. Dental implants are one of the most popular replacements for missing teeth because they act as an artificial tooth root, which prevents the deterioration of healthy jaw bone tissues. Dental implants restore oral functions, enhance the appearance of the smile, and provide durable support for a wide range of dental restorations.
For dental implant treatment to be a success, the implants must fuse with the patient's jaw bone. Here, Dr. Robert W. Hessberger advises our Chicago, IL patients to avoid the most common causes of dental implant failure so that they can enjoy their long-term benefits.
Infection
Infection is a leading cause of dental implant failure. Infection prolongs the healing process and increases the risk of dental implant failure. If the tissues are inflamed and infected, they are less likely to heal and properly fuse with dental implants.
To avoid infection, patients should carefully follow all post-surgical care instructions. It is especially important that our Chicago patients keep the mouth and incision sites clean by continuing to practice good oral hygiene habits and rinsing the mouth routinely with a saltwater solution or antibacterial rinse. Any prescribed antibiotics should also be taken as directed.
Smoking
Smoking and the use of other tobacco products are not recommended in the weeks leading up to, or following, dental implant treatment. Smoking interferes with blood circulation, making it more difficult for the blood to deliver oxygen and nutrients to the surgical site; this is vital to healing and dental implant success.
Patients can decrease the risk of dental implant failure by avoiding cigarettes and other tobacco products for at least two weeks prior to dental implant treatment, and up to two months afterwards.
Oral Trauma
Oral trauma, or excessive oral pressure, is another common cause of dental implant failure. Patients can avoid this by protecting the teeth from sources of stress. Patients should refrain from grinding and clenching their teeth, chewing on pens or bottle caps, and biting their fingernails. It is also best for patients to avoid hard, crunchy foods until their dental implants have healed.
Even after dental implants have healed, stress or trauma could lead to late-term dental implant failure. To protect dental implants long-term, our Chicago patients should take measures to avoid harmful dental habits. In addition, protective mouth guards should be worn any time that patients participate in contact sports.
Insufficient Bone Structure
For osseointegration to occur, patients need to have sufficient bone structure. If implants are placed in a jaw that cannot support them, failure is likely. Dr. Hessberger avoids dental implant failure linked to insufficient bone structure by carefully examining each patient to determine if they are suitable candidates for dental implant treatment. If a patient lacks sufficient bone structure, a bone graft can be performed prior to dental implant treatment.
Contact Us
Dr. Robert W. Hessberger would be happy to teach you more about the many benefits of dental implants. If you would like to know if you are an ideal candidate for this procedure, contact us at our earliest convenience or call (773) 792-5562 to schedule an appointment.
Related to This