Full vs. Partial Dentures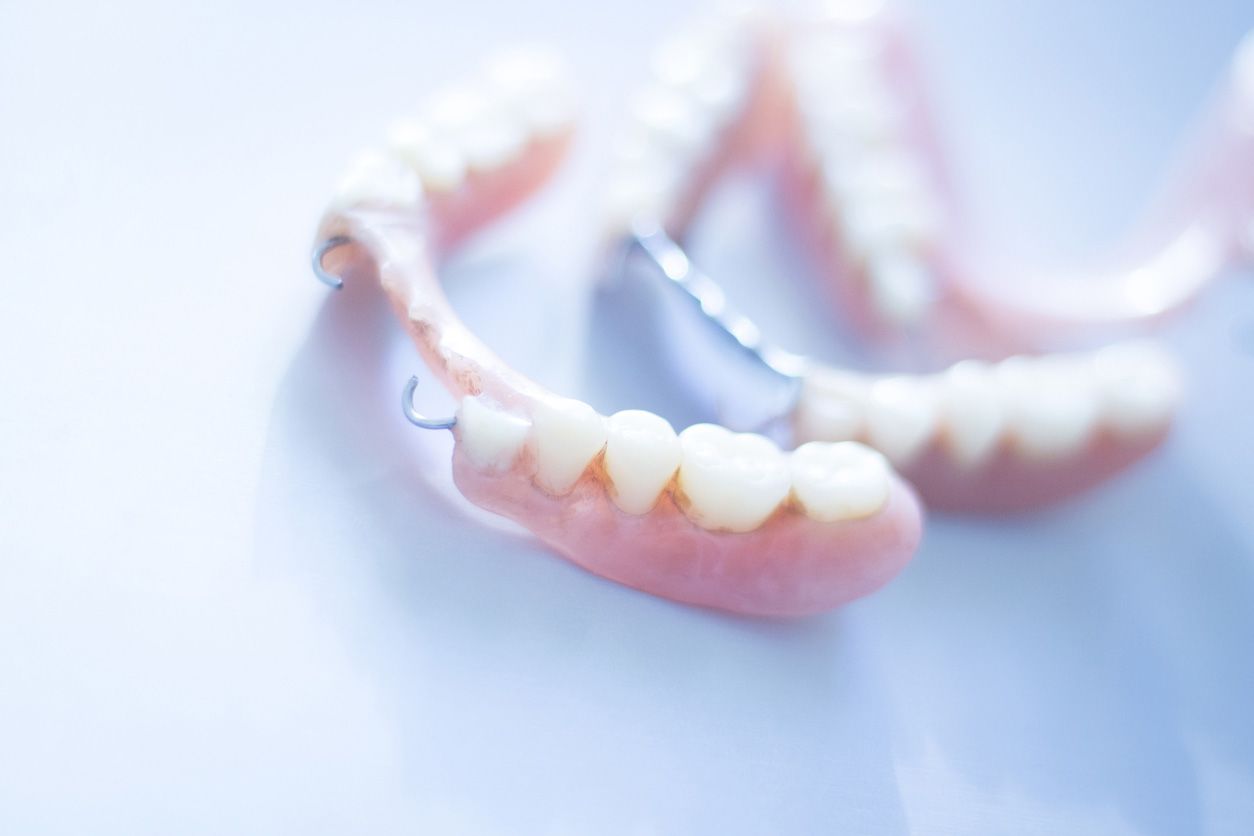 Dentures are sets of false teeth that are ideal when people are missing many or all of their teeth. A traditional, removable denture is held in place by bracing around the remaining gum tissue and jawbone structure of the dental arch. This can take a little bit of getting used to in terms of patient comfort. The use of denture creams and adhesives can improve the stability of a removable denture.
Dr. Robert W. Hessberger has crafted numerous custom dentures for patients in the greater Chicago, IL area. Below, we compare the differences between full and partial dentures, and why one may be a better option for you than the other.
The Difference Between Full and Partial Dentures
A full denture is designed to replace all of the upper or lower teeth. A partial denture is designed to replace multiple missing teeth along part of the dental arch.
Full and partial dentures are both effective, but one may be better for you than the other. The right denture for a patient will be determined by the extent of the patient's tooth loss.
Ideal Candidates for Partial Dentures
The best candidates for partial dentures are people who are missing multiple teeth in a row or many teeth along the arch. They should still have most of their other natural teeth along the dental arch. The partial denture restores the lost function of those missing teeth, and also improves the appearance of a patient's smile.
Ideal Candidates for Full Dentures
The best candidates for full dentures are people who are missing most or all of the teeth along their dental arch. In such cases, the full denture will greatly restore the patient's ability to bite and chew, and will allow them to smile with renewed confidence
What About Implant-Supported Dentures?
In addition to removable partial and full dentures, our Chicago dental center also offers implant-supported dentures. This refers to a partial or full denture that's anchored in place by dental implants, artificial tooth roots that are surgically embedded into your jawbone. This provides a level of stability that is unmatched by even the best denture creams.
Since oral surgery is involved, there are different factors that determine candidacy for implant-supported dentures. This includes sufficient bone and gum tissue density along the dental arch, and the ability to undergo oral surgery without risks to general wellness. Patients interested in implant-supported dentures should also know that the overall treatment time is several months longer since the implants need to fuse with the bone structure in order to properly support a dental appliance.
Discussing Options for Treating Tooth Loss
There are numerous factors that have to be considered when creating a denture for a patient. We encourage people who are missing many teeth or suffer from severe dental health issues to visit our practice for a consultation. We can go over treatment options in greater detail and determine if a full or partial denture would be best to restore the appearance and health of your smile.
Contact Our Dental Care Practice
If you live in the Chicago area and would like more information about treating tooth loss, be sure to contact a skilled cosmetic and restorative dentist. You can schedule a consultation by phone at (773) 792-5562.
Related to This