Brighten Your Smile with Porcelain Veneers for Tooth Discoloration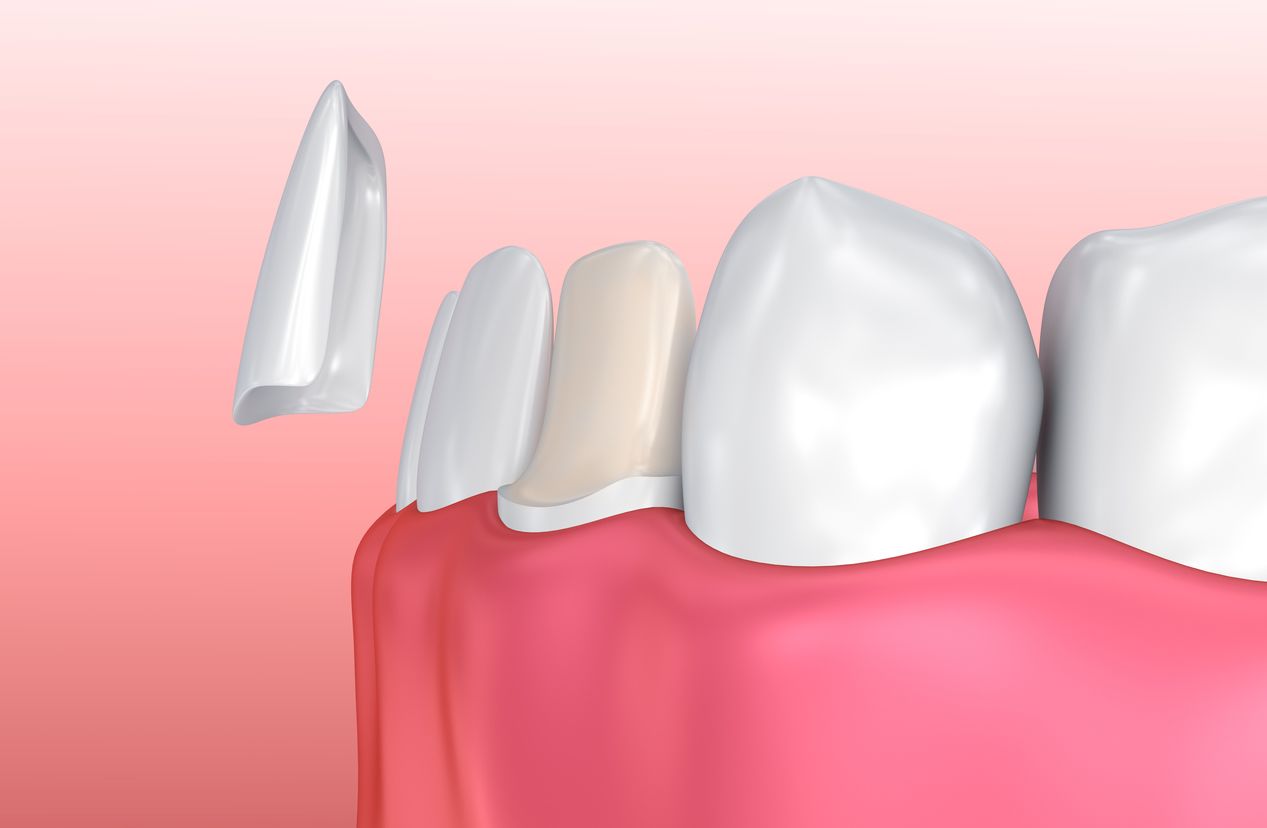 Porcelain veneers can treat a wide variety of dental flaws, making them a popular choice for those who want a picture-perfect smile. Part of having a great smile means having beautifully white teeth. Fortunately, porcelain veneers are effective at transforming the appearance of deeply stained teeth, teeth that whitening alone can't always improve.
Dr. Robert W. Hessberger is proud to offer porcelain veneers for tooth discoloration at our Chicago, IL, practice. Now, let's take a closer look at how porcelain veneers can treat tooth discoloration and enhance the smile.
About Porcelain Veneers
Porcelain veneers are wafer-thin, tooth-shaped shells that are bonded to the front surface of the teeth. By applying porcelain veneers to the surface of the teeth, it's possible to hide dental flaws, such as chips, cracks, oversized or undersized teeth, and discoloration.
Porcelain veneers treatment generally requires two appointments in our Chicago office. During the first appointment, the teeth are prepared by removing a thin layer of enamel from the teeth. Impressions are taken and sent to a dental lab where the veneers are custom-crafted and temporary veneers are placed.
Once the veneers are finished, which takes about two weeks, a second appointment is needed to remove the temporary veneers and bond the custom-made veneers in place to complete treatment.
Why Choose Porcelain Veneers Instead of Teeth Whitening?
Many people that want a brighter, whiter smile benefit from professional teeth whitening, but it's not right for everyone. Teeth whitening is only effective on certain types of stains, which leaves some people unable to achieve their desired results with whitening alone.
Teeth whitening is most effective at treating surface stains, called extrinsic stains, that typically develop from dark-colored foods and drinks, like red wine, coffee, and marinara sauce. However, some extrinsic stains may be so dark that teeth whitening isn't able to lift the stains completely. Porcelain veneers can cover these stains to create a beautiful, white smile.
Deeper stains, called intrinsic stains, are deep within the tooth and caused by certain medications, too much fluoride, or dental injury. These can't be effectively treated with teeth whitening. In such cases, porcelain veneers may be the best option for creating a white smile.
Porcelain Veneers Provide Long Lasting Whitening Results
Porcelain veneers have many benefits when it comes to treating tooth discoloration. Not only can veneers mask deep stains when professional whitening fails, results can last as long as 20 years with proper care and maintenance. Some other benefits of using veneers to treat tooth discoloration include:
Improved size, shape, and overall appearance of the teeth
Easy aftercare
Effective at treating teeth with severe discoloration or intrinsic stains
Creates a beautiful, flawless smile
Find Out if Porcelain Veneers Are Right for You
If you are unhappy with tooth discoloration or other dental flaws, porcelain veneers may be right for you. To find out if you're a candidate, please call (773) 792-5562 to schedule a consultation with Dr. Hessberger.
Related to This