The Negative Effects of Smoking on Dental Implants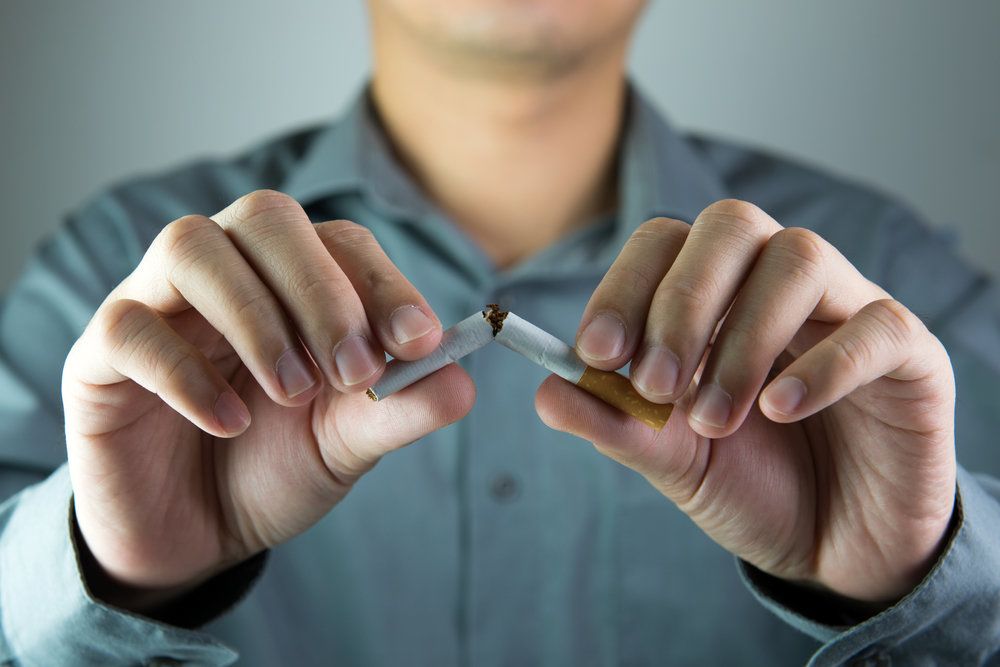 Smoking is bad for your health, and it can be a risk factor for dental implant surgery. If you are seeking the life-changing benefits of dental implants at our Chicago, IL, dental practice, you may be asked to quit smoking for a number of weeks leading up to your oral surgery. You will also be asked to refrain from smoking for a period of time during your recovery.
To learn more about the risk factors associated with dental implants and smoking, we offer this overview.
What Are the Risks Associated with Smoking?
Dr. ​Robert Hessberger's goal is to place dental implants that will last for a lifetime. Tobacco use interferes with the body's ability to heal following surgery, which can increase a patient's risk of implant failure. Smoking is consistently listed as the leading cause of implant failure, according to the National Institutes of Health. Smoking can lead to lower bone density and an impaired immune system.
How Smoking Interferes with Healing
Following implant placement, the healing process will begin. Having a healthy immune system allows patients to enjoy a lower risk of post-operative infection. For example, peri-implantitis is a type of infection that causes inflammation of the bone structure and tissue around an implant.
Cigarettes release free radicals that damage the cells that protect bone cells. Tobacco use can also disrupt the body's hormonal balance, which can cause bone loss. Smoking is also linked with the release of cortisol that can break down bone tissue.
Low bone density, which is associated with tobacco use, can impair the natural process of implant integration, which is called osseointegration. This can lead to a longer-than-expected recovery period. Low bone density can even lead to implant failure.
Other dental problems associated with tobacco use include:
Increased risk of periodontal disease
Increased risk of oral cancer and lesions
Dental staining
Delayed wound healing
Dry mouth
Candidacy for Tobacco Users
During your dental implant consultation at our Chicago dental practice, Dr. Hessberger will ask about your tobacco use history. The frequency and length of time of tobacco use will be factors that determine your candidacy for dental implants. Images of your jawbone will also help Dr. Hessberger determine if you can safely undergo dental implant placement.
One way to gain candidacy for dental implants is to cease smoking for a period of time before surgery. This will help boost your body's immune system. It will also be important to refrain from using tobacco for a period of time while you heal to lower your risk of infection and other complications.
The best way to lower your risk of implant failure is to quit smoking indefinitely. SmokeFree.gov offers practical advice on how to kick the habit.
Schedule Your Dental Implant Consultation Today
Smoking can be a barrier to dental implant candidacy. Only through a thorough examination and consultation can Dr. Hessberger determine if you can safely receive one or more dental implants.
Dr. Hessberger and our dental team want all of our patients to enjoy a fast and healthy recovery following dental implant surgery. To schedule your dental implant consultation, please contact our office online or call us at (773) 792-5562.
Related to This