Do chips, misalignment, stains, or other tooth imperfections make you hesitate to share your smile?
Porcelain veneers are a popular solution that can erase flaws and create symmetry in your smile in just two office visits.
What can porcelain veneers by Dr. Robert Hessberger in Chicago, IL, do for me?
Powerful Smile Rejuvenation in Just Two Office Visits
Why Visit Dr. Hessberger?
Natural-Looking Results
Dr. Hessberger has been in practice for more than 35 years. He can provide you with results that make you look naturally incredible rather than looking like you've had work done.
A Timely Dental Solution
If you have minor tooth misalignment or gaps that do not affect the health of your smile, you could undergo a year or more of orthodontic treatment - or you could achieve the dental upgrade you've been dreaming of in just two office visits with porcelain veneers.
10+ Years of Smiles
By practicing excellent at-home dental care and making sure to attend your six-month checkups with Dr. Hessberger, your veneers can last 10 years or more.
What Is a Porcelain Veneer?
The concept of placing a thin, cosmetically appealing exterior over a strong, functional surface has virtually unlimited applications. Thanks to advancements in modern dentistry, it can now be applied to your smile in a way that can easily convince others that you were born ready for a cover shoot.
Veneers are ultra-thin porcelain shells that are designed to fit over the front surface of a tooth in order to improve shape, color, spacing, and other dimensions of your smile. In order to achieve the most natural-looking appearance, your dentist will need to remove a very thin layer of tooth enamel (about the same thickness as an eggshell) from each tooth you wish to enhance. During a second appointment, the custom veneers are attached to the teeth. Even a single veneer placed on one inconsistent tooth can make your entire smile look healthier and more attractive.
"Dr. Bob Is A Great Dentist."
I've been going here since I was a kid and my whole family still goes here. Great dentist and everyone is incredibly friendly. There is a parking lot in back which is amazing. Even though its farther for me now, I'll continue to go here because finding a great dentist is priceless and difficult.
View On Google
Dr. Bob is a great dentist. I would recommend him to anyone. And his staff is top notch.
View On Google
Book Your Consultation Today
Dr. Hessberger has been helping patients achieve better smiles since 1984, and he continues to refine his skills through ongoing education courses. Your smile deserves the best treatment, and Dr. Hessberger and his team are equipped to deliver world-class care.
If you feel self-conscious about any aspect of your smile, you owe it to yourself to find out what our dentist can do for you. Veneers are a milestone in cosmetic dentistry that has helped millions to experience new levels of confidence. However, if meeting your goals requires a different approach or combination of treatments, Dr. Hessberger is a dentist who can accommodate. He and his caring team are here to make your best smile a reality, and you can depend on them for honest recommendations and customized cosmetic care. To book your consultation, send us a message online or give us a call:
Are Veneers Right for Me?
Although these porcelain restorations are incredibly popular and have helped millions to smile with renewed confidence, they aren't the best choice for every patient. In general, the best candidates:
Are in Excellent Oral Health
This means not only having healthy teeth and gums, but also having imperfections that do not affect your oral health. For example, a veneer could be an excellent way to hide a small but noticeable chip. However, losing a substantial amount of tooth enamel and other dental tissue due to trauma may be better addressed with a dental crown.
Don't Clench or Grind Their Teeth
Bruxism (teeth clenching and grinding) can shorten the lifespan of your restorations by years. If you suffer from this condition, it will probably be apparent during your consultation if you aren't already aware of it. Dr. Hessberger in Chicago, IL, can provide a custom mouthguard to wear at night in order to prevent damage.
Are Comfortable with a Permanent Change
Because this solution requires the removal of dental tissue, the treated teeth will always require some kind of restoration, regardless of whether you wish to continue replacing your veneers as needed.
What Happens during a Dental Veneers Consultation?
During your initial consultation at our Chicago, IL, office, Dr. Hessberger will perform a thorough evaluation of your smile to ensure your teeth and gums are healthy enough to receive dental veneers. If the doctor detects any signs of tooth decay during his examination, he will first need to treat it with a tooth-colored filling or another restorative treatment. Covering unhealthy teeth with porcelain veneers will only lead to further oral health issues such as gum disease and tooth loss.
If your dentist determines that you are a candidate for veneers, he will begin discussing your goals. He will listen carefully as you describe what you hope to achieve by undergoing this treatment. Feel free to bring in photographs of your smile prior to any damage, images of smiles you admire, or any other information that you feel might help explain the dental veneers results you want. At this time, Dr. Hessberger can also explain the costs involved with the procedure.
"Efficient and Very Accommodating."
Our family has been patients of Dr. Hessburger for 34 years. His entire team is kind, compassionate, and helpful. Personally I have had dental emergencies. Gentle Dental has gone out of their way to expedite treatment, which frankly results in reducing my pain and suffering. I appreciate being taken care of in a prompt and professional manner. I trust Dr. Hessburger.
View On Google
I have been under Dr Bob's care for over 25-30yrs. He and his team are efficient and very accommodating.
I highly recommend his office.
Dr Marie
View On Google
The Dental Veneers Procedure
Once Dr. Hessberger has confirmed your candidacy, placing veneers usually requires two visits to our office:
Day of Procedure
Dental veneers are hand-crafted by skilled technicians according to Dr. Hessberger's specifications.
Your New Smile Is Just a Click or Call Away
Tired of hiding your smile? Are you ready to meet with a leading Chicago dentist to learn more about how porcelain veneers can help you start a new phase of confidence in your life? Dr. Hessberger is here to help you set a course for an unforgettable new smile and a game-changing boost in self-esteem.
The possibilities are virtually endless when it comes to modern cosmetic dentistry, especially when you choose a doctor who has been in practice for more than 35 years. During your consultation at our Chicago, IL, office serving Niles, Norridge, and Park Ridge, Dr. Hessberger will take all the time you need to answer your questions and help you decide the best way to enhance your smile. You can send us a message online to request your appointment, or call us:
Caring For Your Porcelain Veneers

To prolong the results of your veneers, it is imperative that you care for them much like you would your natural teeth. Following a healthy oral hygiene regimen that consists of brushing your teeth twice a day, flossing daily, and rinsing with an approved mouthwash can help keep your teeth and gums healthy. In addition, it is important to visit Dr. Hessberger every six months for a routine examination so he can monitor your veneers for any wear and tear.
Other ways to protect your veneers from damage can include:
Avoid biting your nails or chewing on hard items (pen caps, ice, etc.)
Avoid opening items with your teeth
Avoid smoking
Avoid food and drinks that may cause rapid staining (coffee, tea, red wine)
Because veneers are a highly customized treatment, it's difficult to provide a cost estimate without an in-person consultation. In general, your treatment will depend on the number of teeth you treat and your choice of dentist. While a less experienced dentist may offer this solution at a cut rate, the chances of achieving satisfying results will probably suffer.
It's also important to understand that because this is a purely cosmetic procedure, it is not covered by insurance. However, if you don't feel comfortable paying out of pocket for veneers, we gladly offer financing that can help make this and other elective cosmetic treatments affordable on virtually any budget. If you're interested in investing in your smile and your confidence, book a consultation in which Dr. Hessberger can provide an accurate cost estimate. In the meantime, we invite you to take a closer look into the factors that influence cost of these porcelain restorations.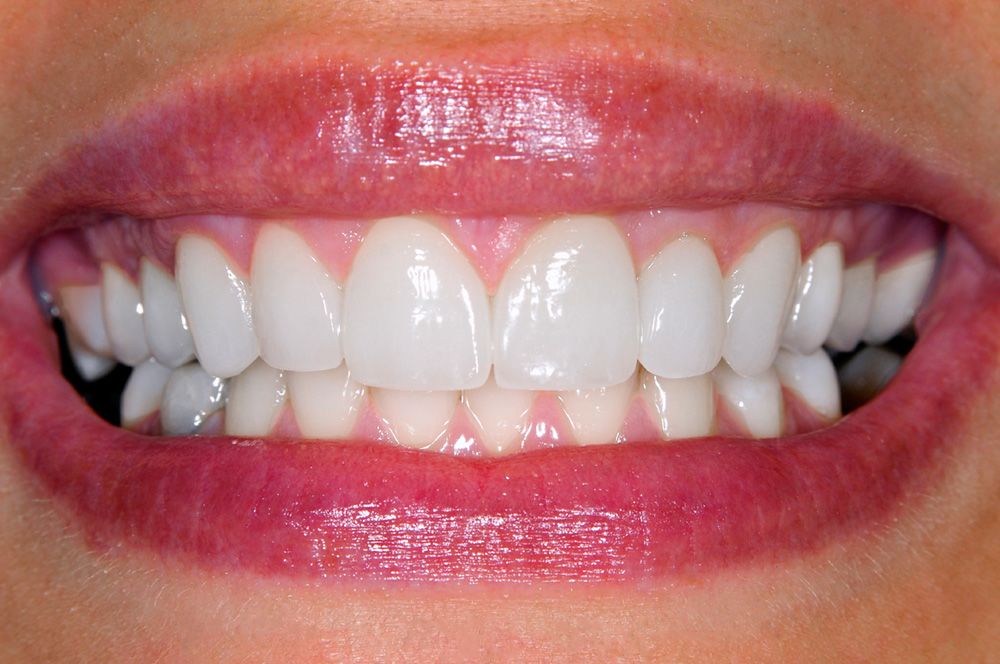 "They Are Kind, Patient, and Gentle."
Great, friendly and professional service. Dr. Hessberger sees our whole family and we couldn't be happier. Friendly and efficient staff and easy to schedule an appointment. Convenient parking in the back, would recommend.
View On Google
Dr. Hessberger and his staff really listen to your issues and have your best interests in mind. They are kind, patient and gentle. Absolutely phenomenal with my kids!!!
View On Google