Teeth Whitening Can Give You a Sparkling Smile
Dental stains and discoloration can affect your appearance and self-confidence. With professional teeth whitening, Dr. Robert Hessberger can help brighten your smile quickly and easily. We offer in-office and take-home teeth whitening at our Chicago, IL, office, and will help you select the one that is best suited to your schedule, goals, and budget. In-office Zoom! whitening can yield dramatic results in about an hour, but with take-home treatment, you can reduce dental stains while you sleep. To find out which treatment is right for you, contact the office of Robert W. Hessberger, D.D.S. today.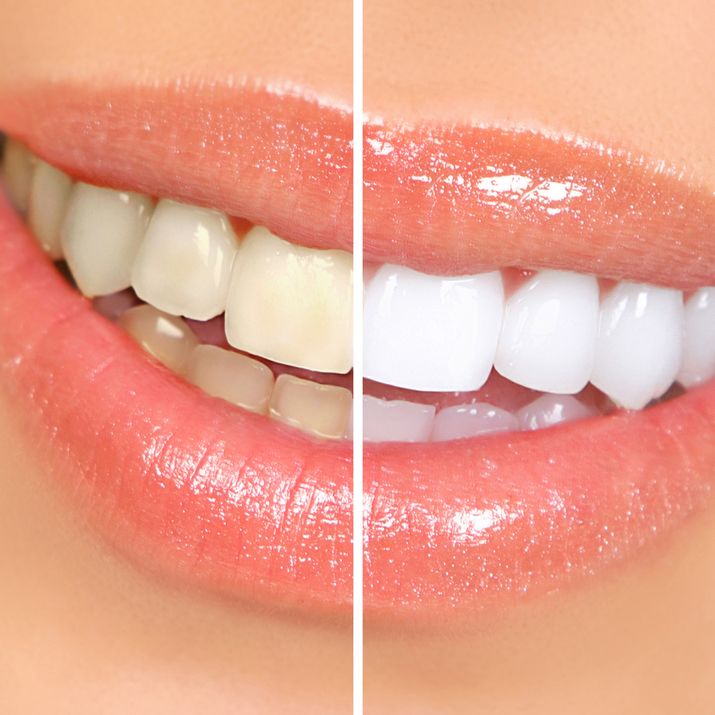 How We Can Brighten Your Smile
Both in-office and at-home teeth whitening use peroxide-based gel to eliminate dental stains. Oxygen molecules in the gel penetrate dental enamel, breaking the chemical bonds of stains.
During in-office treatment, Dr. Hessberger will apply a whitening gel to your teeth. Next, he will shine a special light to intensify the effects of the gel, allowing it to break apart dental stains more effectively. After about 15 minutes, the doctor will remove the gel and replace it with fresh gel. During a one-hour procedure, this process is repeated three times. After just one treatment, most patients report that their teeth are significantly whiter.
If you choose at-home Philips NiteWhite™ treatment, you will receive a set of custom-made whitening trays. You will fill these trays with a whitening gel, and the tray will apply the gel evenly over your teeth. You will wear the trays overnight, typically for about two weeks. At-home treatment can yield comparable results to in-office care, and perhaps best of all, you can do it on your own time. During your consultation, we will help determine which approach is best for you.
The Benefits of Teeth Whitening
Both in-office and at-home treatment can dramatically reduce dental stains, often by six to eight shades or more. Your white teeth can enhance your overall appearance, and you may find that your brilliant smile gives you a more youthful and vibrant look. Along with your improved appearance, you may experience a significant boost in self-confidence. You might find that you are more willing to meet new people and take the spotlight in social and professional settings.
Meanwhile, teeth whitening can have long-lasting results. Usually, the results of your initial treatment will last for six to 12 months, although this will depend on your hygiene, dietary habits, and other factors. With routine touch-ups, you can maintain your whiter smile for many years.
Are You a Teeth Whitening Candidate?
If you are self-conscious about mild to moderate dental stains, you may be a candidate for teeth whitening. During your first consultation, please let us know if you suffer from dental sensitivity. In some cases, we may recommend that you do not undergo teeth whitening. However, we also offer an anti-sensitivity gel, allowing most patients to undergo treatment in comfort.
Teeth whitening is an excellent solution for extrinsic stains, such as those that result from certain foods and drinks, but it cannot address intrinsic stains. This type of discoloration occurs on the inner surface of a tooth because of certain medications, medical conditions, or dental infections. If you have intrinsic stains, we may recommend an alternate cosmetic treatment, such as dental crowns or veneers.
Contact Dr. Hessberger
If you desire a brighter, whiter smile, schedule a consultation at our dental office today. We will be happy to explain more about teeth whitening and help you select the right treatment for your smile.