What Can Dental Sealants Do For Me?
For patients who are prone to cavities, dental sealants can provide an effective cavity-preventing barrier for their teeth. Dr. Robert Hessberger provides preventive treatment for patients who live in and around Chicago, IL. According to the American Dental Association, dental sealants can reduce a patient's risk of developing cavities in molars by 80 percent. Our dental office also serves nearby Niles, Norridge, and Park Ridge.
Benefits of Dental Sealants
Dental sealants place a barrier between your enamel and acid-releasing bacteria. The plastic is made from a durable material that can endure the wear and tear of chewing and biting. Tooth decay results from the interaction between plaque, tartar, bacteria, and food particles. Microbes are able to subsist on the surface of teeth when tartar buildup is present. Often, this calcified plaque is found in the crevices of molars. Dental sealants prevent plaque and tartar from accumulating on the surface of your teeth.
Children, teenagers, and adults with grooved molars are at increased risk of tooth decay. Patients who have dental sealants placed at our Chicago dental practice can benefit from:
Lower risk of developing cavities
A non-invasive procedure
An affordable treatment
Longterm cost savings
Immediate protection from cavities
Minimal risk of side effects
Safe, biocompatible material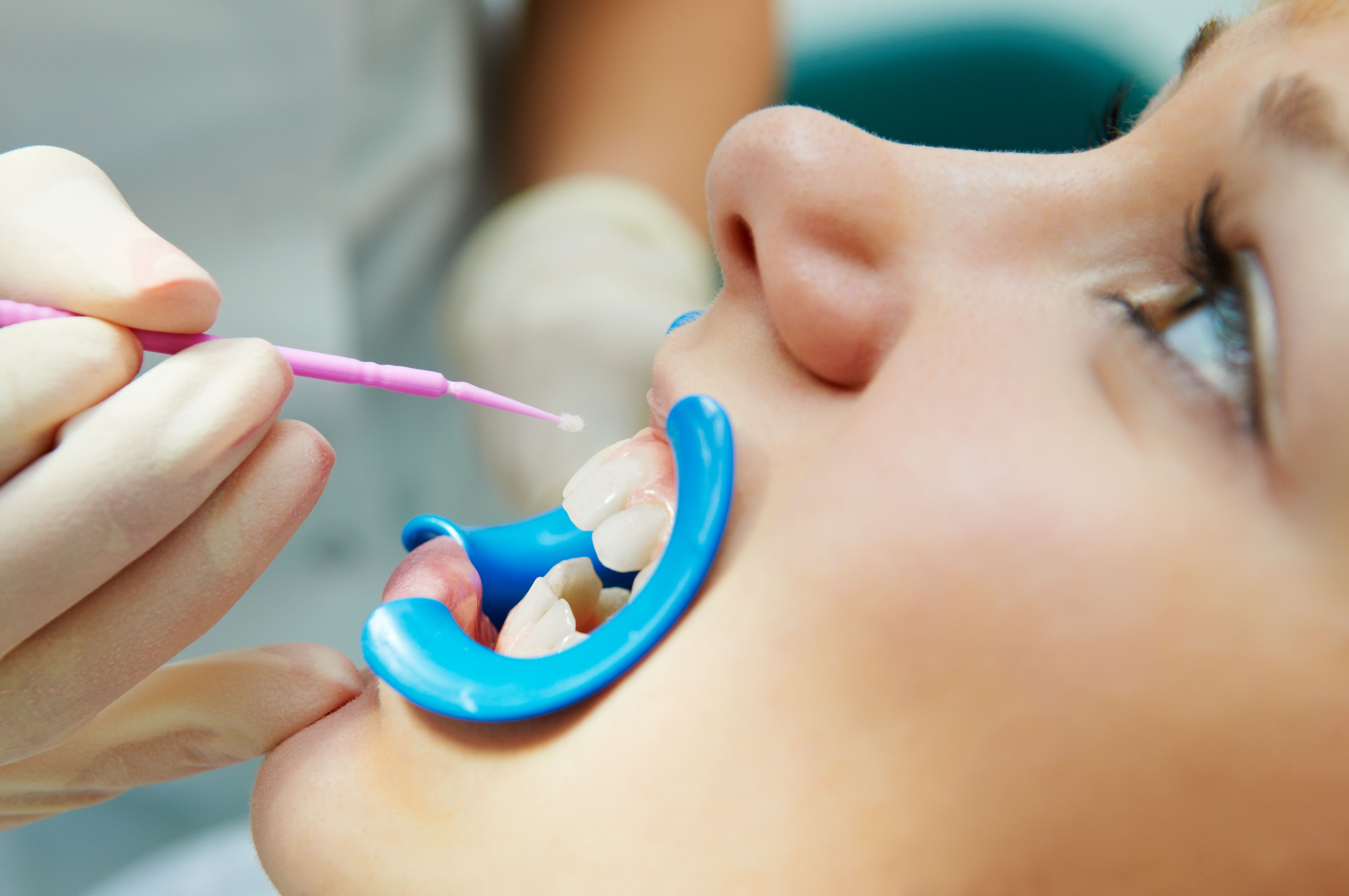 Am I a Candidate for Dental Sealants?
Dental sealants are a great preventive treatment for patients of all ages. Children 14 years of age and under are especially prone to developing cavities. If you have risk factors for cavities, such as advanced age, weak enamel, or history of tooth decay, ask a member of our dental team about the benefits of dental sealants. Candidates for dental sealants typically:
Have deep grooves in their molars
Have a history of dry mouth
Wish to prevent cavities
Have a history of cavities
Are young or advanced in age
Wish to keep their dental care costs down
During your routine dental cleaning and exam, Dr. Hessberger will talk to you about whether you are a good candidate for dental sealants or another type of dental treatment.
A Look at the Procedure
Dental sealants can be placed during your regular checkup or cleaning. First, Dr. Hessberger will begin by thoroughly cleaning the surface of the tooth that will be treated. This process often involves using a special etching liquid that ensures that the sealant forms a strong bond with the surface of your tooth.
Dental sealants are a great preventive treatment for patients of all ages.
The sealant will then be matched to the color of your smile. Dr. Hessberger will coat a portion of your tooth with the liquid plastic before using a curing light to harden the plastic in place. The final step involves ensuring that your bite is not impacted by the sealant. Patients should refrain from eating or drinking for 30 minutes following this procedure.
Schedule Your Dental Sealant Treatment
Dental sealant treatment significantly lowers your risk of developing cavities. The preventive treatment can be completed as part of your regular dental cleaning and exam. To schedule your next visit to our Chicago dental practice, call (773) 792-5562 or contact our office online.